Biography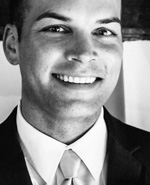 Matt Morscheck is a Licensed Professional Counselor (LPC), Master Career Counselor (MCC) and Talent Development Leader who specializes in career counseling/coaching, teaching/training/facilitation, and strategic program management. Matt is internationally certified as a Career Management Practitioner (CMP) by the Institute for Career Certification International.  

In addition to counseling experience, Matt has a history of designing, building, and managing highly successful Talent Development programs within organizations-- with a unique focus on career development, employee engagement, learning via multiple channels, and teaching managers/leaders become talent development catalysts. 
Currently, Matt is building the first Talent Development Program at FamilyCare Health in Portland -- an innovative, growing and dynamic company that has been consistently recognized as a Top Workplace in Oregon.  Previously, Matt built and launched an organization-wide Career Development Program at Oregon Health & Science University, providing comprehensive career services to employees of OHSU.  Since 2008, he maintains a part-time private practice in downtown Portland.  Prior to opening his practice, he worked for nearly 5 years as a Career Management Consultant and Client Services Director for a local outplacement firm where he helped hundreds of midlife professionals successfully navigate career and life transitions.

An experienced college-level instructor, trainer, and group facilitator, Matt has taught graduate and undergraduate courses at Portland State University, Clark College, and Portland Community College

An active leader in the community, Matt has served as President of the Oregon Counseling Association (2013-2014), President of the Oregon Career Development Association (2011-2012), and served on the International Board of Governors for the Institute for Career Certification International.

Matt holds an MS in Counseling from Portland State University, a BA in Business Administration from Washington State University, and has completed a post-graduate certificate in Human Resource Management.

Matt is a graduate of the American Counseling Association Leadership Institute, as well as the National Career Development Association Leadership Academy where he conceptualized and developed the #careerispersonal campaign as part of a year-long action learning leadership project.  Matt was presented with the "Emerging Leader Award" in 2011 by the Oregon Career Development Association.
Education
Master of Science, Counseling, Portland State University (2007)
Bachelor of Arts, Business Administration, Washington State University
Post-Graduate Certificate, Human Resource Management, Portland State University
Licenses, Certifications and Advanced Training
Licensed Professional Counselor (LPC) #C2759, Oregon Board of Licensed Professional Counselors and Therapists
Master Career Counselor (MCC), National Career Development Association
Career Management Practitioner (CMP), Institute for Career Certification International
National Certified Counselor (NCC), National Board for Certified Counselors
Myers-Briggs Type Indicator® Master Practitioner
Myers-Briggs Type Indicator® Certified Practitioner
Strong Interest Inventory® Certified Practitioner
Code of Ethics Adherence
As a Licensed Professional Counselor in the State of Oregon, I adhere to the following codes of ethics:
State of Oregon Board of Licensed Professional Counselors & Therapists
American Counseling Association
National Career Development Association
National Board for Certified Counselors
Institute of Career Certification International

Professional Memberships
American Counseling Association
National Career Development Association
Oregon Career Development Association
National Employment Counseling Association
Institute for Career Certification International
Association for Talent Development
Society for Human Resource Management (SHRM)
Portland Human Resource Management Association (PHRMA)
Oregon Counseling Association
Chi Sigma Iota, Counseling Academic & Professional Honor Society